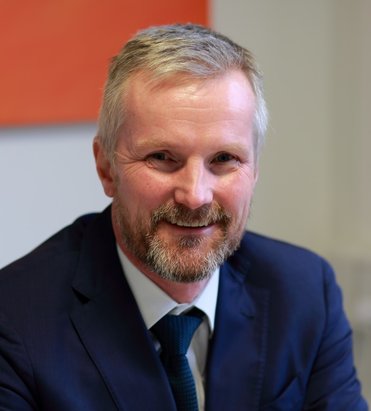 Dominic Dodd BSc, MBChB, MD, FRCS

Consultant Vascular Surgeon, Director of Vasacare

Meet the surgeon
Mr Dodd is a Consultant Vascular Surgeon, with a successful private practice at both Claremont and Thornbury Hospital. He qualified from the University of Manchester in 1989 and worked in Sheffield in both NHS and private practice from 2002 to 2017. Mr Dodd has a wealth of experience in varicose vein treatment spanning over 20 years.

He is a vascular specialist. As an NHS Consultant he treated the full range of vascular diseases including abdominal aortic aneurysm, carotid and peripheral arterial disease until earlier this year when he decided to concentrate on his interest in vein treatment and work wholly in private practice.

He has a special interest in the minimally-invasive treatment of varicose veins and performs endovenous laser ablation - '
EVLA'
,
ClariVein
,
Venaseal
, foam sclerotherapy and surgical treatments.

He first introduced EVLA to Sheffield in 2004 and now performs over 600 endovenous procedures per year. He has trained surgeons in endovenous laser ablation from all over the UK and Europe.

He is recognised by all the major private healthcare insurers including Allianz, Aviva, AXA PPP, Benenden, BUPA, BUPA International, Cigna, Vitality Health, Westfield and WPA.